Output Objects - Navigation
1. Log in to your Cloudaware account. Click Compliance Engine in the main menu under your username.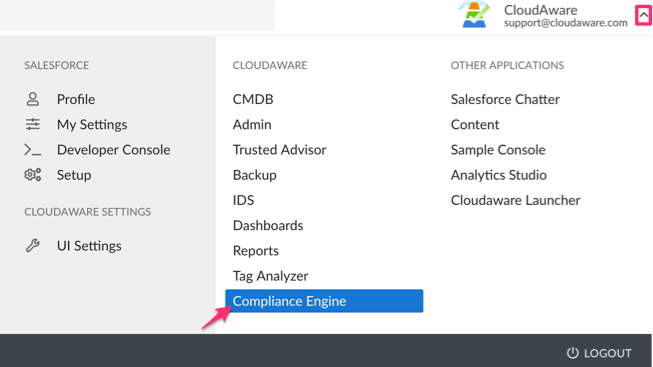 2. Click Output Objects in Setup to see the list of available output objects that can be used in custom policies.

Policy Violation and Benchmark Check should be checked for Cloudaware compliance policies and CIS benchmarks policies correspondingly.

3. Click Edit to review the set of fields each output object type has.