Cloudaware Applications - Navigation
Once a Cloudaware application inventory is collected, navigate between clouds, resource types, and tiers and search for specific CIs in the application interface.
General
1. Log in to Cloudaware account.
2. Open Home page in Navigator.
3. Select Applications under CLOUDAWARE. Select the application in question.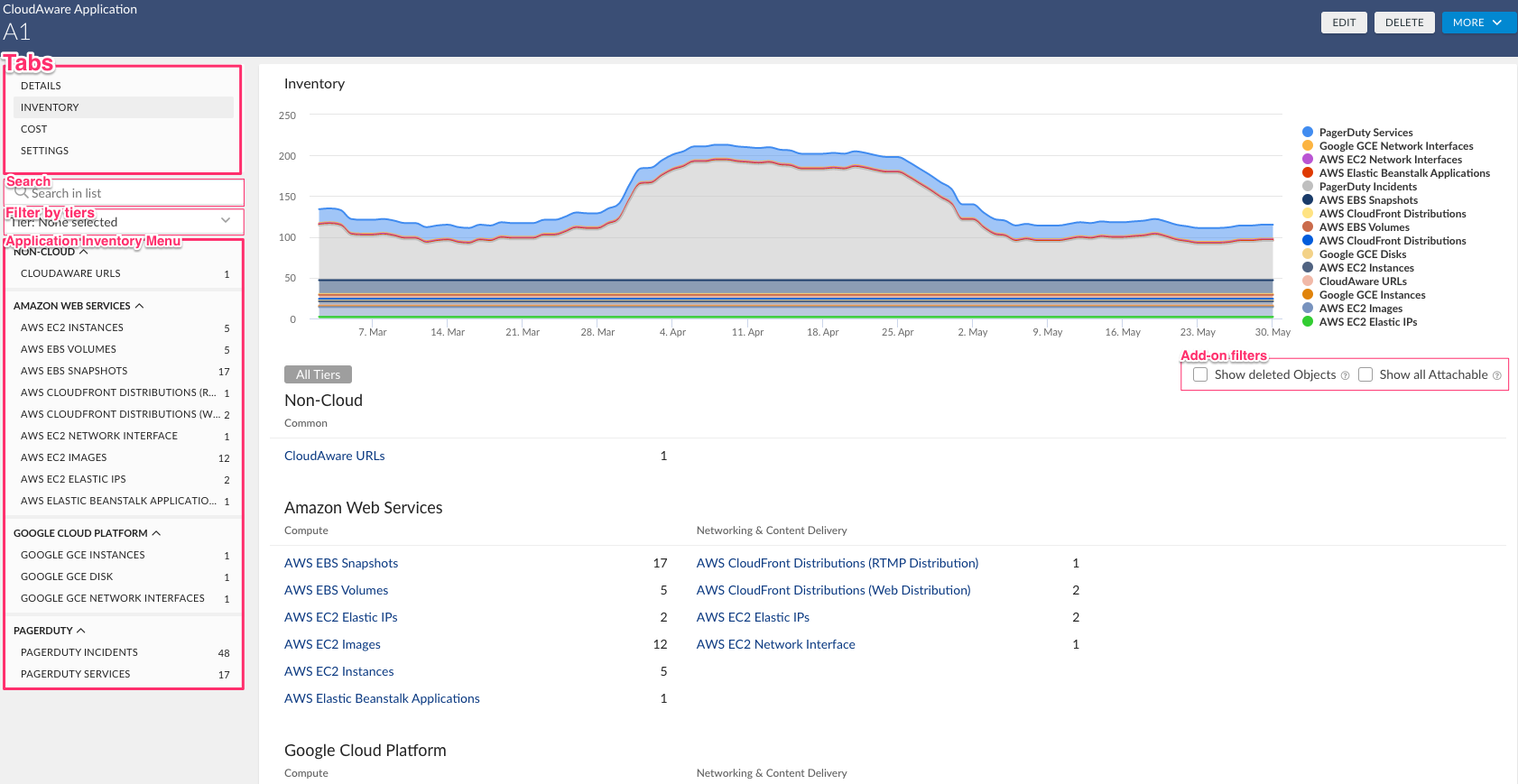 Tabs
DETAILS contains general overview, including tiles '30-Day Cost' and '30-Day Spend Change' and information on special fields if any.
INVENTORY provides the complete list of resources attached to the application subdivided by clouds platforms.
COST provides visualization and insights on costs of resources grouped by object type.
SETTINGS allows to manage application name, application tiers and view count of objects attached.
Search
Use the search bar to search for cloud or non-cloud objects by object type.
Filters
Use the filter on the left to filter objects by a particular application tier.
Use add-on filters when on the tab Inventory to view objects deleted from cloud or all attachable objects types in lists.
Application Inventory Menu
The menu provides list of all application objects grouped by cloud or non-cloud environment.